Arturo Azcorra, Vicepresident of 5TONIC, Full Professor at UC3M and Director of IMDEA Networks participated in the panel "Capitalising on operator's assets for the industry 4.0 value chain" held on February 26 at Mobile World Congress 2019 in Barcelona, Spain. He gave a presentation entitled "How to deploy and run Connected Industry 4.0".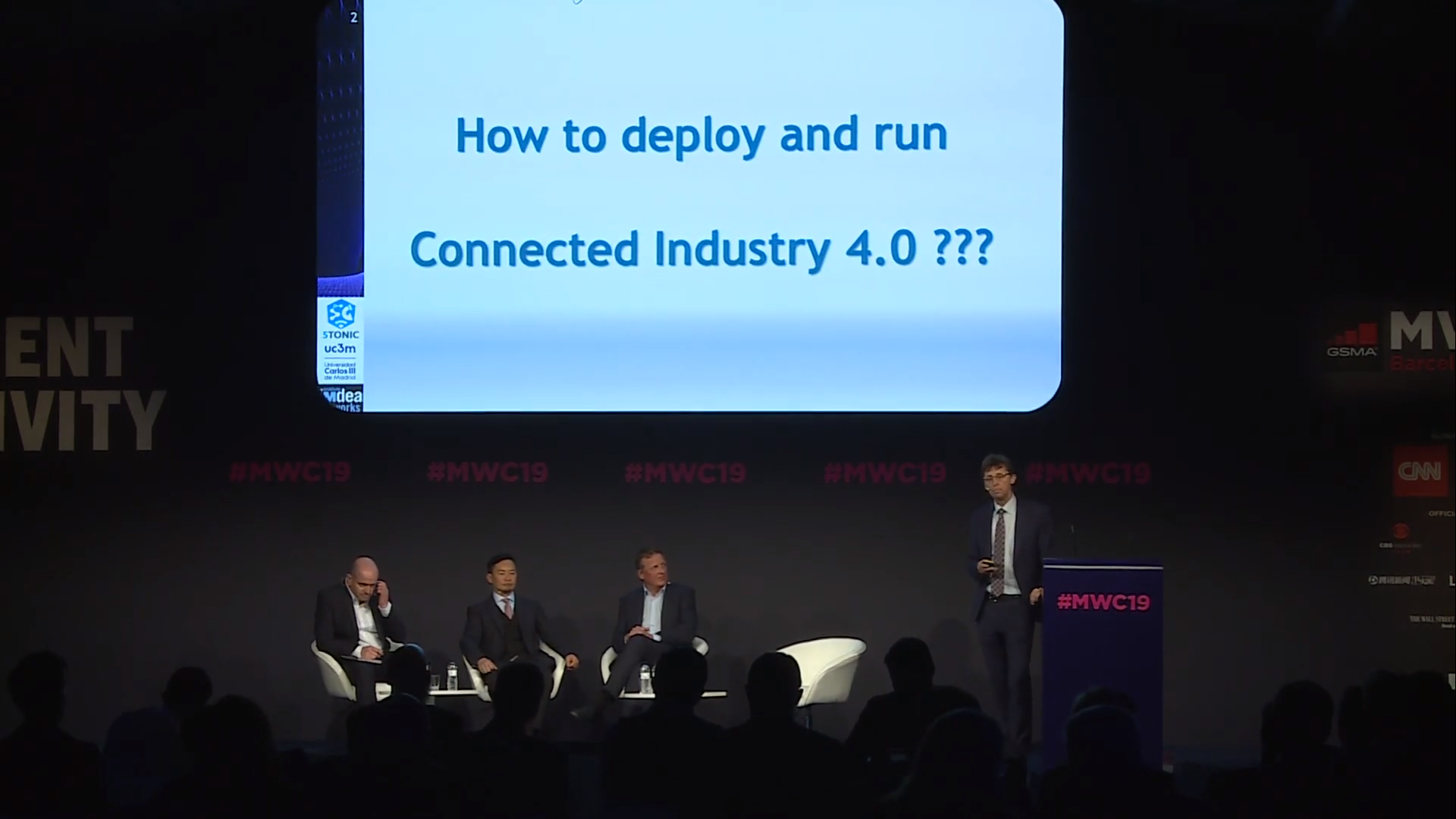 For years, operators have had a rich set of capabilities that can add value and offer huge opportunities to enterprises of all kinds, beyond connectivity and communications. The conference discussion examined how you can really gain value fom the assets you already have and shared best practices from the leading edge.In his presentation, he  introduces the complexity of Connected Industry 4.0, to put the spectator into perspective.
Then, he explains which are the three areas of complexity and their interconnections in the Connected Industry 4.0, to link them with the role the Operators will play in this ecosystem, their assets and challenges.
To illustrate it, a summary of the main trials carried out or planned in the next future within the 5TONIC laboratory, where Telefonica is the Operator, is given. Video of the presentation available here: