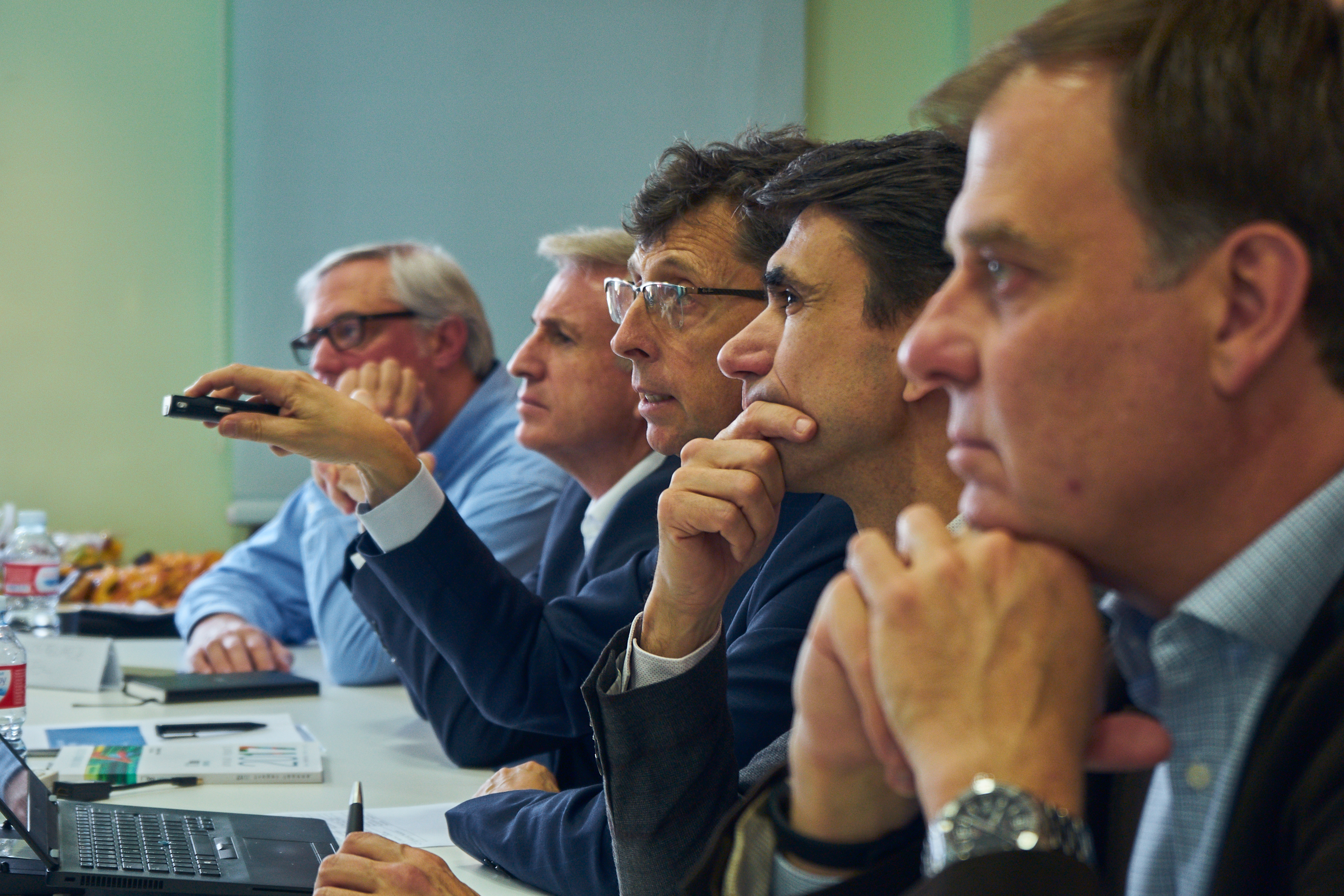 Juan Carlos García, Technology & Architecture director at Telefonica GCTIO, visited 5TONIC and IMDEA Networks facilities on April 10th.  
During the visit, the 5TONIC partners showed several demonstrations including the 5G-CORAL Fog-assisted Robotics, presented by Dr. Antonio de la Oliva and Milan Groshev. This demonstration consists of moving the intelligence of the robots to the network, enabling better coordination, synchronization and multi-robot collaboration while reducing the computation requirements on the robot side.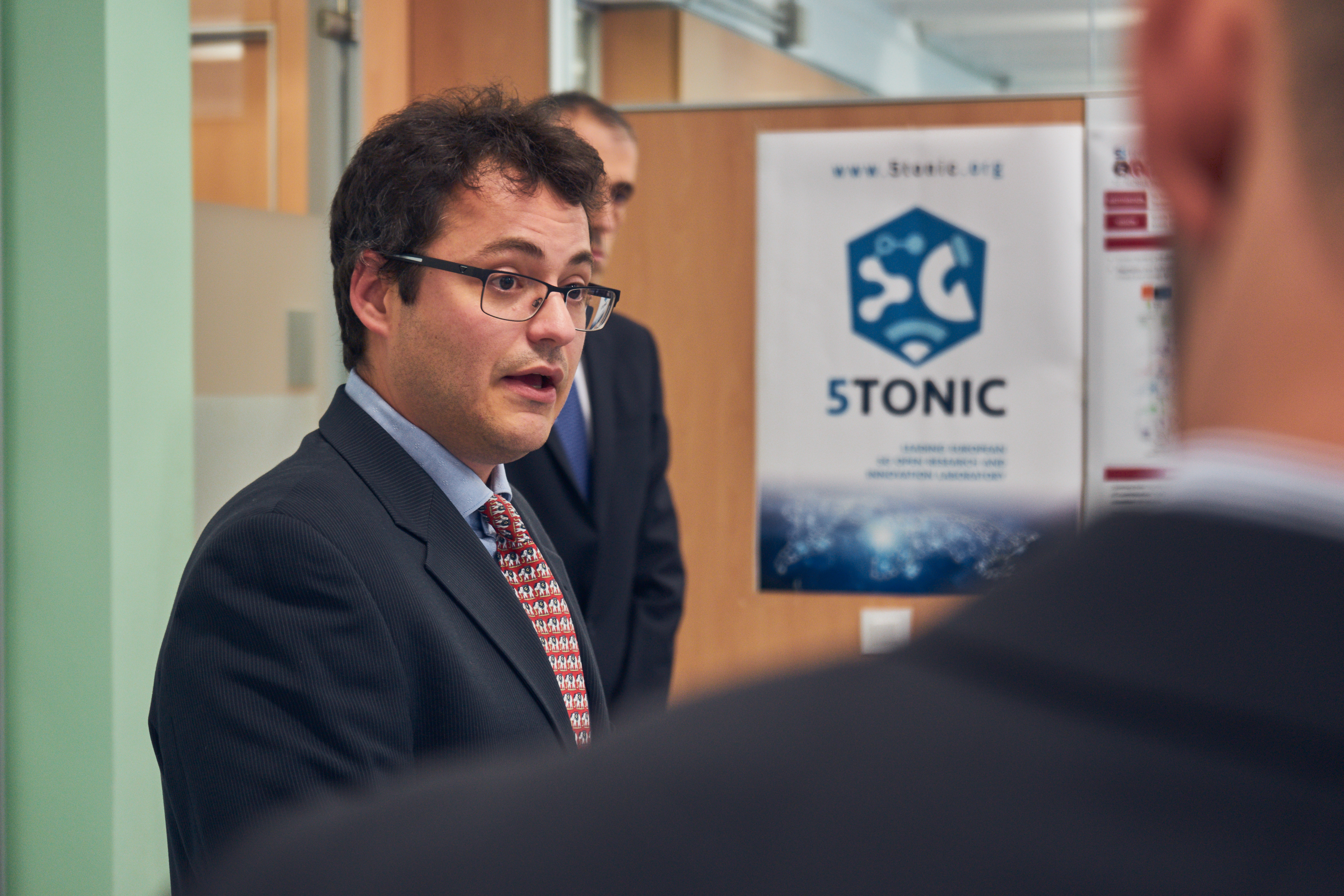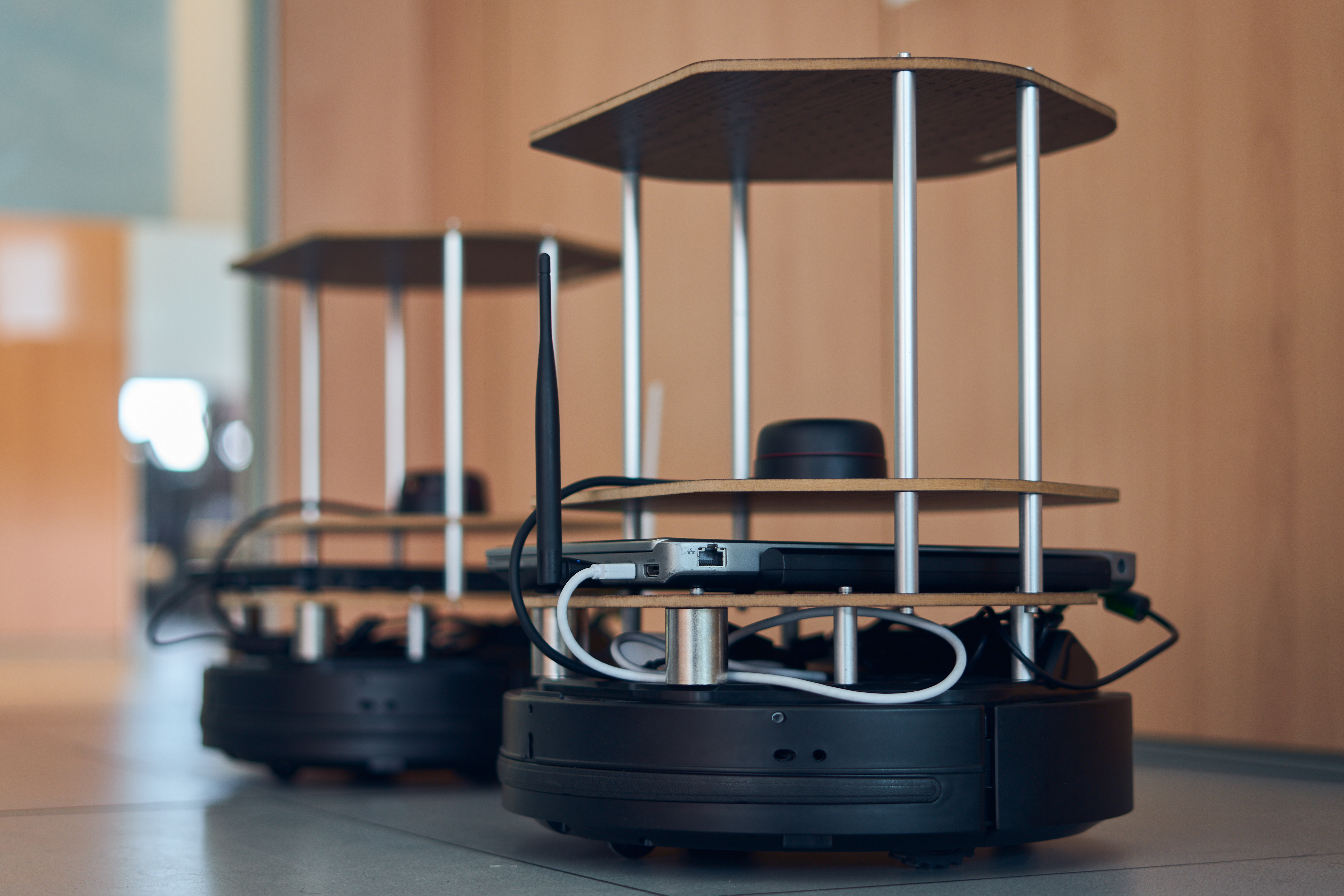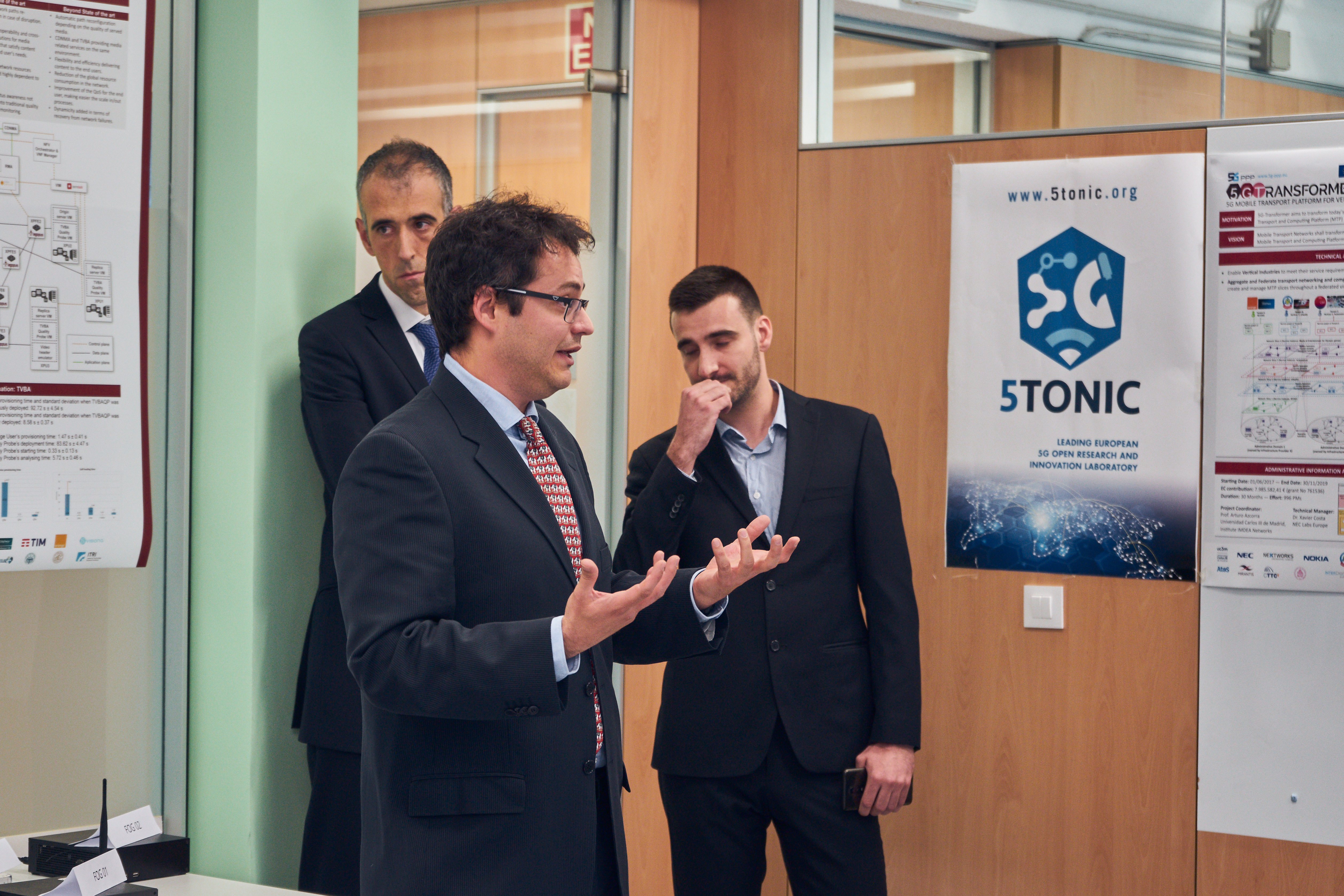 5TONIC laboratories serve as one of the main venues of prototyping and experimentation within the 5G-CORAL project, focusing on the integration of Fog, MEC, and Cloud over LTE and 5G networks.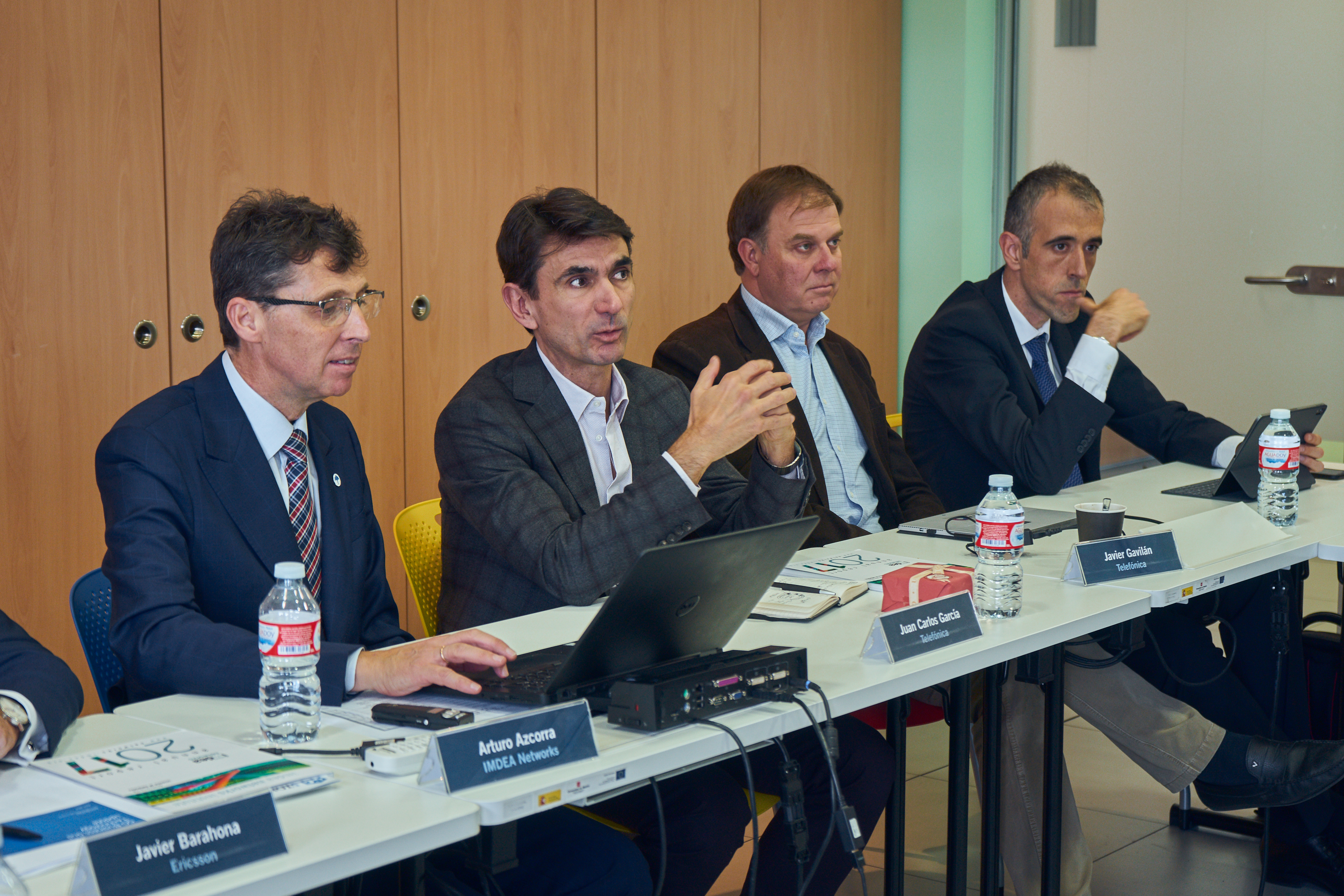 The agenda of the event can be found below: