Another day comes to an end, another day of succesful events at EUCNC 2018 in Ljubljana, Slovenia. During the second day at the EuCNC 2018 exhibition area we had the pleasure to welcome three European Commission Representatives to meet us at our joint booth with 5G CORAL, 5G TRANSFORMER and 5G EX projects .
The European Commission representatives were Mr. Bernard Barani (Deputy Head of Unit, Future Connectivity Systems, European Commission), Mr. Pavlos FOURNOGERAKIS (Programme Officer at Network Technologies, DG CONNECT, European Commission) and Mr. Didier Arnaud Bourse (Director, European R&I Programs at Nokia) came by, and the project partners showed and explained the projects demos. It has been the 27th edition of a series of technical conferences in the field of telecommunications. It targets to bring together researchers from all over the world to present their latest research results, being one of the main venues for showcasing, demonstrating and trialling the results of research projects, especially from successive European R&D programmes.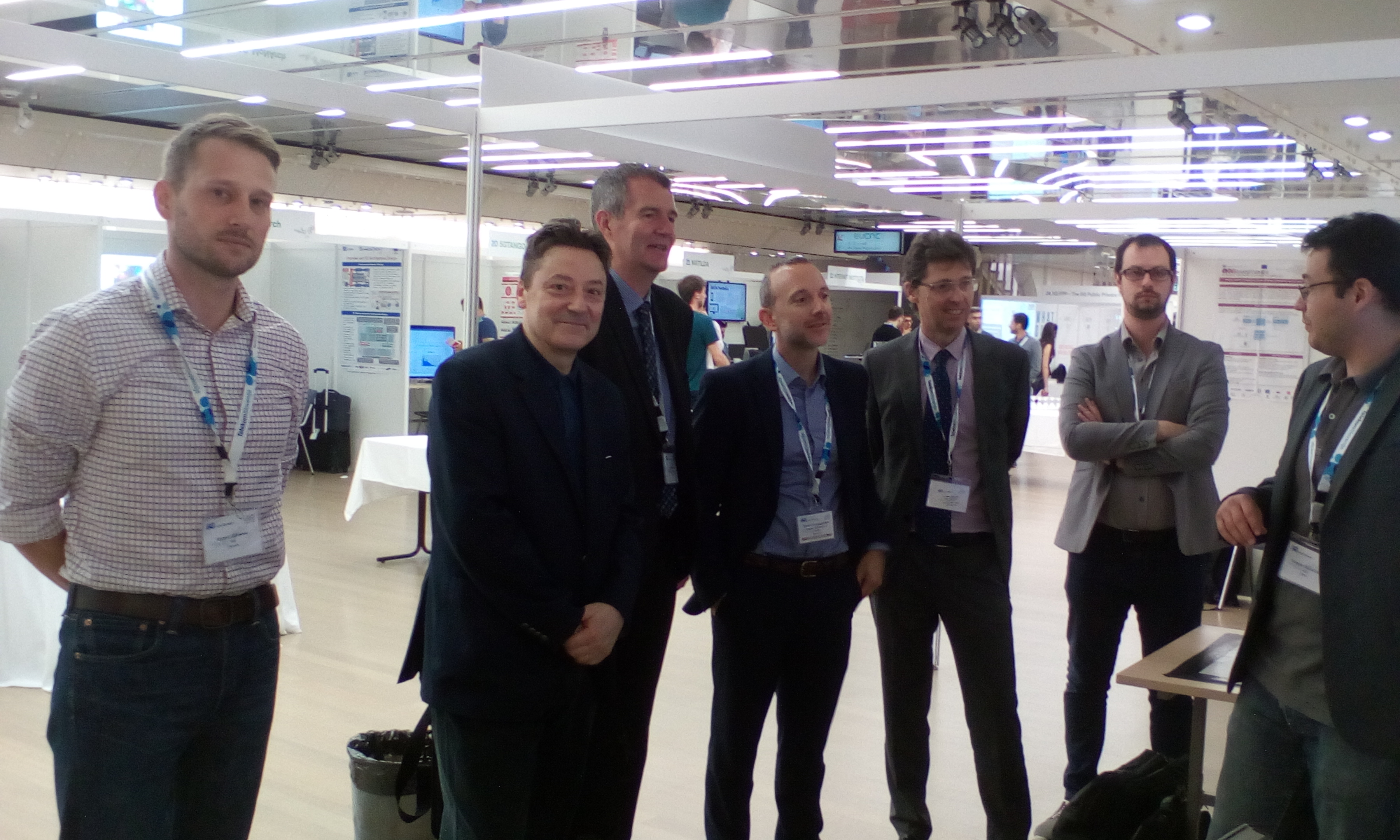 There, Mr. Antonio de la Oliva  5G CORAL project Coordinator, explained to these European Commission representatives the main results obtained from the first period of this 5G PPP project side and showed some of the use demo cases. These demos involve a significant progress in the race towards the 5G. Also, they are of great importance to Europe too, as these projects are part of the 5G PPP, a joint initiative between the European Commission and European ICT industry (ICT manufacturers, telecommunications operators, service providers, SMEs and researcher Institutions).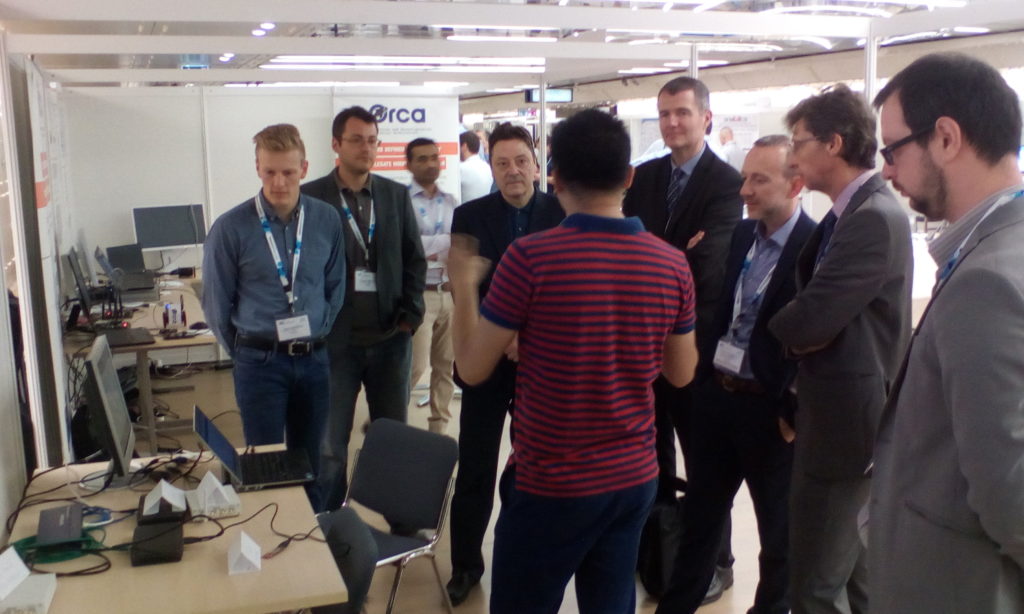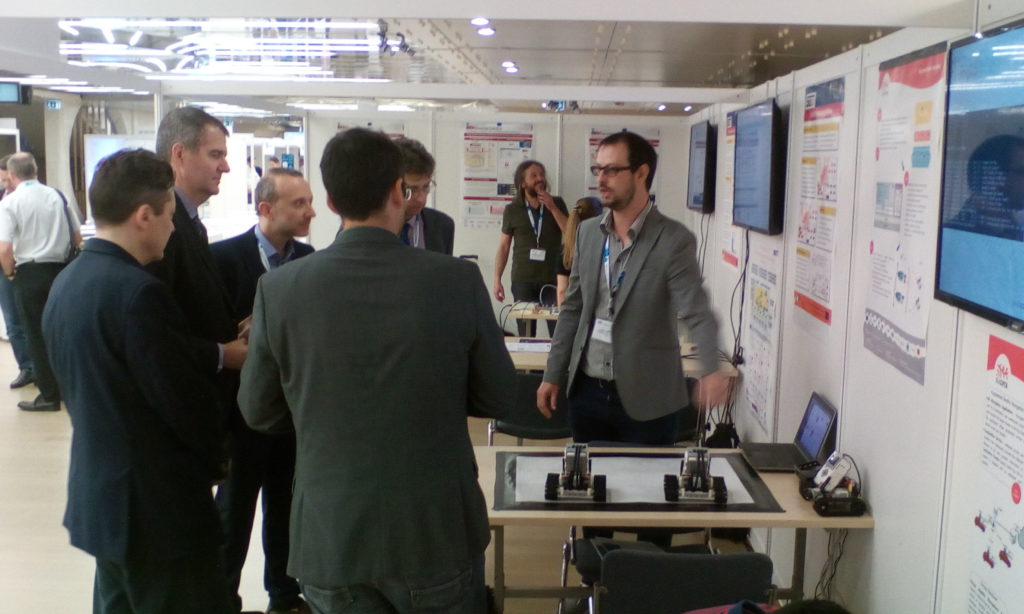 Mr, Luca Cominardi from UC3M, explaining one of the 5G Coral Demos.
In short, EuCNC 2018 was a big success! Also make sure to check out:
The next EuCNC 2019 Edition will take place in Valencia from 27-30 May and will be co-localed with the Global 5G Event, which brings together the world 5G industrial associations: 5G-IA, IMT-2020, 5G -Forum, 5G-MF, 5G-Brasil and 5G America. Further information could be found on EuCNC website, clicking here.