From 18th to 21st of June,  the 27th edition of The European Conference on Networks and Communications, EuCNC 2018, is taking place in Ljubljana, Slovenia. This event is part of a series of technical conferences in the field of telecommunications, sponsored by IEEE ComSoc and EURASIP; and financially supported by the European Commission.
The event is focusing on communication networks and systems, services and applications. It brings together a vast community of researchers from all over the world to present their latest research results, being one of the main venues for showcasing demos tasting, and trials of research projects results, especially from successive European R&D programmes.
5G Coral, in collaboration with other 5G PPP projects, is playing an active part at this important event. The members of 5G Coral consortium are taking part in different activities, making important contributions and strengthening its collaboration with other EU Horizon2020 5G-PPP Phase 2 projects.
EuCNC Workshops
5G Coral, in collaboration with other 5G PPP projects, organized the Workshop 3 entitled: Multi-provider, multi-vendor, multi-player orchestration: from distributed cloud to edge and fog environments in 5G
5G Coral project coordinator, Dr. Antonio de la Oliva, chaired session 1 and presented 5G Transformer results. Also, during the session 2, two results were presented from 5G Coral project with the following titles:
"5G-CORAL Business Perspectives regarding Edge and Fog", (Chenguang Lu, EAB, 5G-CORAL).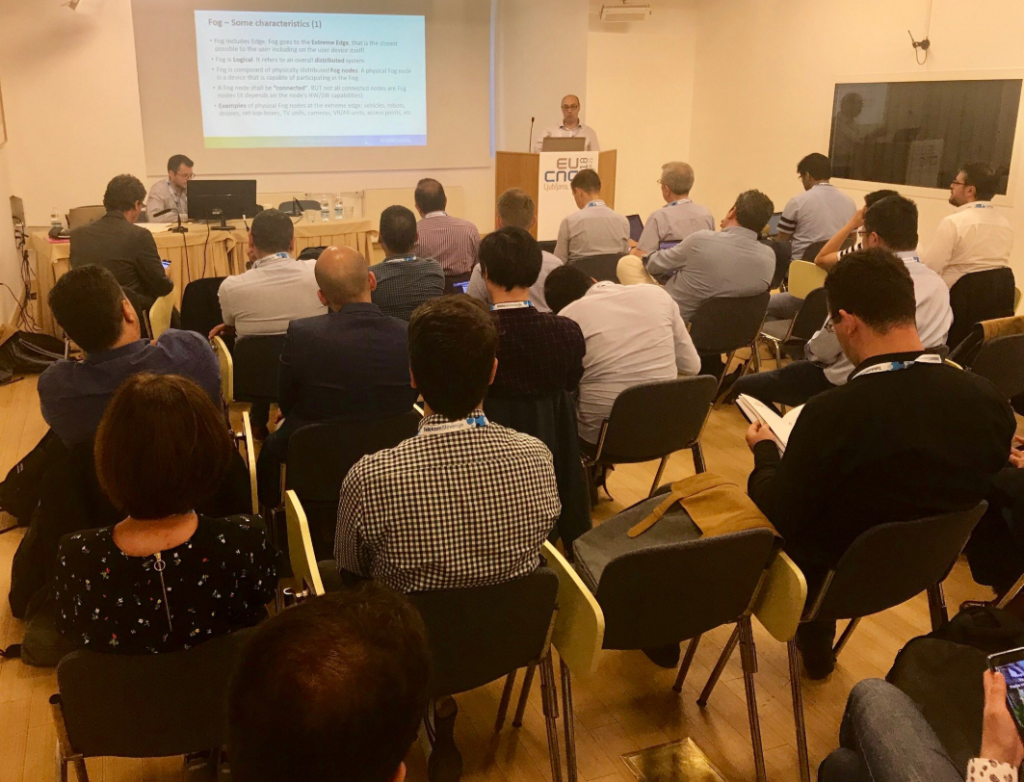 Alain Mourad (InterDigital) during his presentation at the Workshop 3 
EuCNC Exhibition & Booth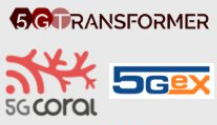 From June 19 to 21 at the EUCnC2018 venue, the 5G Coral Consortium setup its exhibition sharing a booth together with 5G Transformer and 5G Ex projects (Booth # 2). This exhibition booth showed demos from these 3 different projects which are collaborating together in the area of multi-domain, multi-provider orchestration of services and resources in cloud, edge and fog environments.
The 5G-CORAL project leverages on the pervasiveness of edge and fog computing in the Radio Access Network (RAN) to create a unique opportunity for access convergence. This is envisioned by the means of an integrated and virtualised networking and computing solution where virtualised functions, context-aware services, and user and third-party applications are blended together to offer enhanced connectivity and better quality of experience.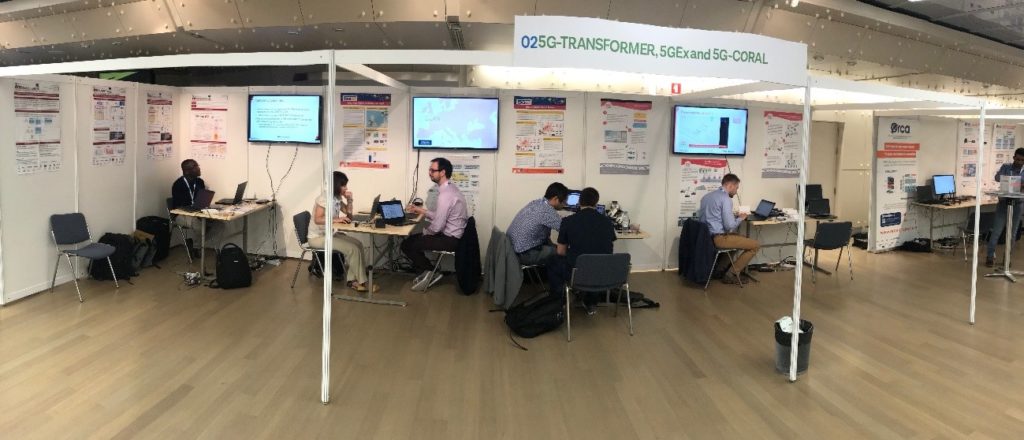 5G Coral, 5G Transformer & 5G Ex panoramic sight of the booth during EuCNC 2018.
From the 5G Coral's side the following demos are taking place:
Dynamic media service deployment on the top of heterogeneous infrastructure combined from public and private clouds.
Dynamic service request from a vertical, transparently translated to services with different resource requirements, which are the ones finally instantiated.
RNIS MEC LTE, where we demonstrated an LTE network where a robot equipped with an LTE interface is attached to an OpenAirInterface eNodeB and EPC.
Cloud robotics, showing multiple cooperating robots that require synchronization for accomplishing a common task. This coordination is achieved via an edge-fog system.
The videos and demos will be available here. Apart from the forementioned demos, other communication actions were planned to promote the 5G PPP projects outputs; so that each demo had an accompanying poster: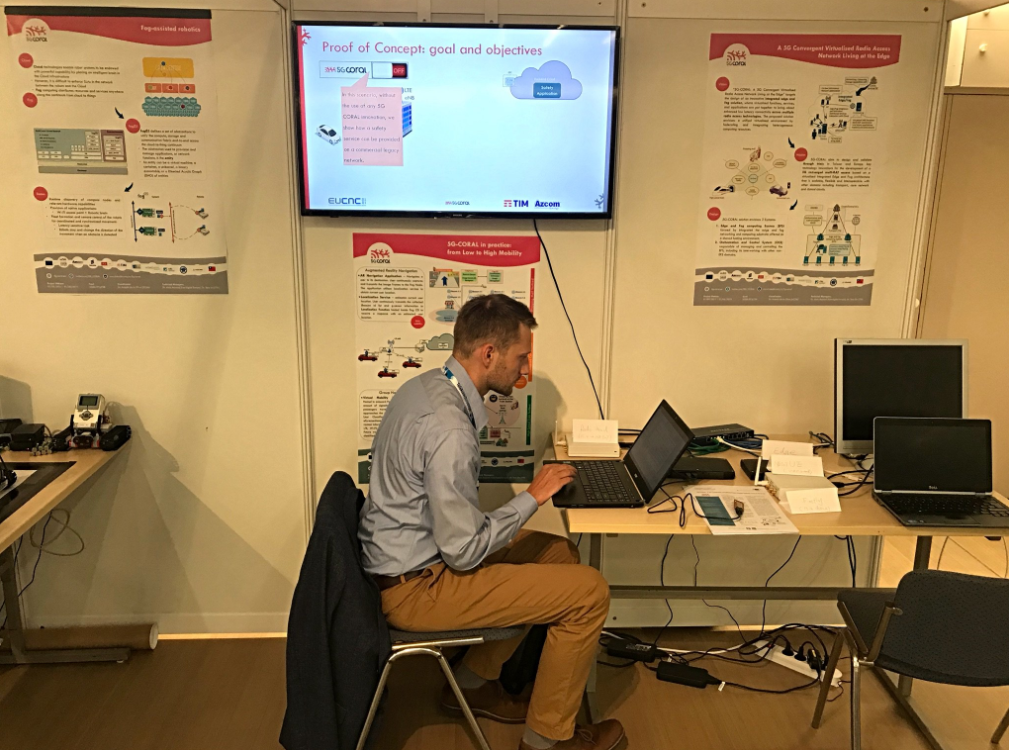 1) A 5G Convergent Virtualized Radio Access Network Living on the Edge, 2) 5G Coral in practice: from Low to High Mobility, 3) Fog assisted robotics; there was a video hosted at the joint booth; as well as a general projects roll-up posters, and brochures.
Great commitment and attention were put by this three EU H2020 5G PPP projects partners to present and share with other projects their latest research results and showcasing demos among an international community of researchers, to give its contribution for successive European R&D programmes.
Interview with Arturo Azcorra, 5G TRANSFORMER Coordinator