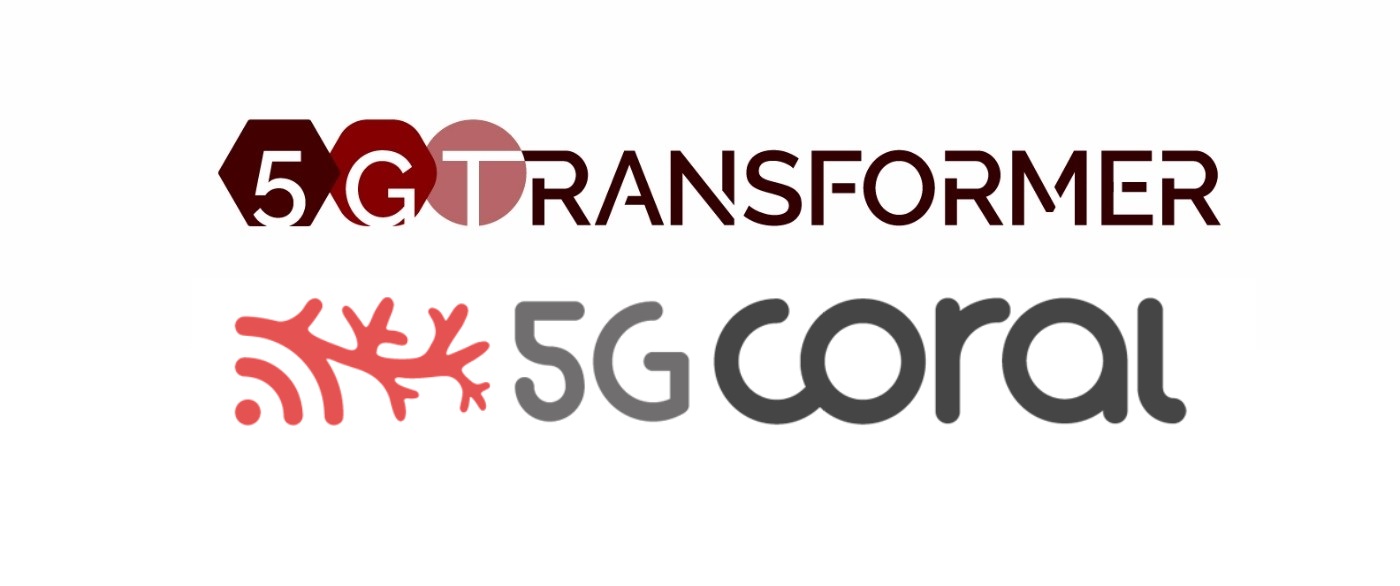 This exhibition shows demos from 2 different projects that are collaborating together in the area of multi-domain, multi-provider orchestration of services and resources in cloud, edge and fog environments: 5G-TRANSFORMER and 5G-CORAL.
The 5G-TRANSFORMER project aims to transform today's mobile transport network into an SDN/NFV-based Mobile Transport and Computing Platform (MTP), which brings the "Network Slicing" paradigm into mobile transport networks by provisioning and managing MTP slices tailored to the specific needs of vertical industries.
The 5G-CORAL project leverages on the pervasiveness of edge and fog computing in the Radio Access Network (RAN) to create a unique opportunity for access convergence. This is envisioned by the means of an integrated and virtualised networking and computing solution where virtualised functions, context-aware services, and user and third-party applications are blended together to offer enhanced connectivity and better quality of experience.
To show how the 5G-TRANSFORMER platform can orchestrate heterogeneous, several Proofs of Concept (PoCs) based on vertical-oriented use cases will be shown:
– The Automotive PoC demonstratates the deployment and management of the EVS (Extended Virtual Sensing) application on edge cloud. EVS is a road safety application designed to alert drivers about the presence of unseen vehicles or other unexpected obstacles at intersections.
– The Entertainment PoC describes the provision of a high definition content distribution service with very low latency and service creation time. The virtual appliances are dynamically deployed
allowing the streaming service provider to deploy the different components in edge clouds close to the user.
– The MNO/MVNO PoC demonstrates the deployment of 3 network slices (echographer (URLLC), video (eMBB) and IoT devices (mMTC)).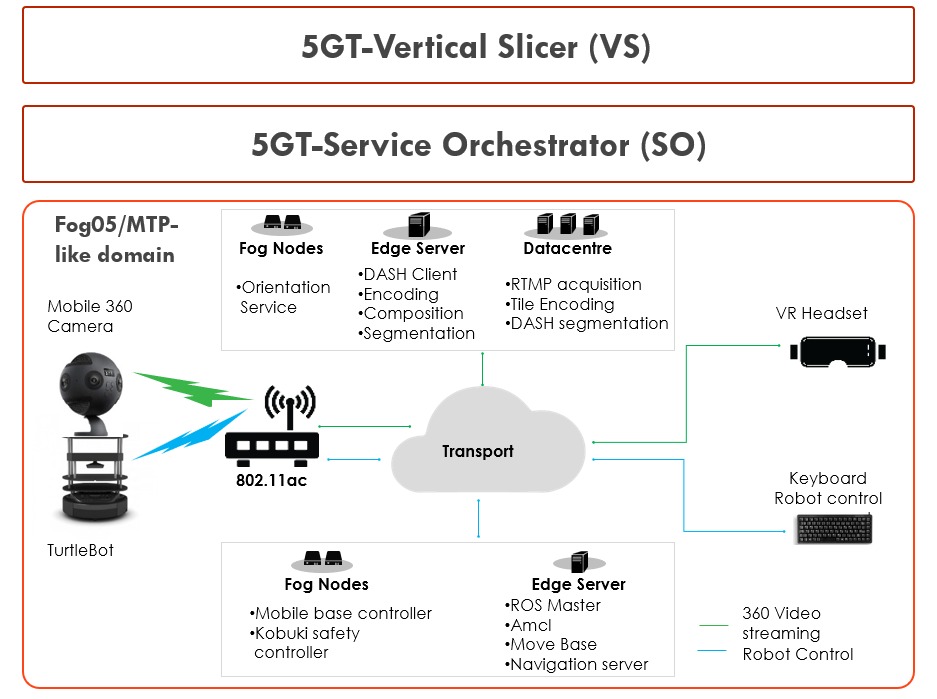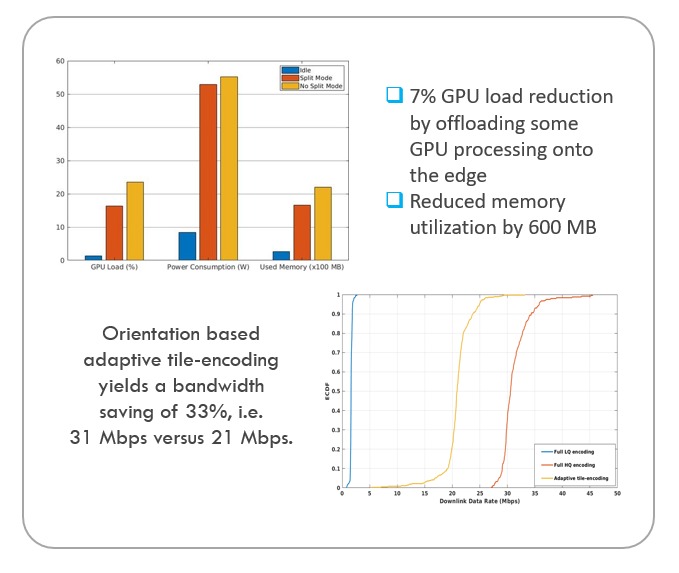 5G-CORAL demonstrates the concepts behind the next generation of 5G Extreme Edge, composed of different tiers of Fog, MEC and Cloud. In this case, we will focus on the impact of the project results for SMEs showcasing:
– The use of 5G-CORAL infrastructure for the deployment of Point of Service applications.
– The use of publish/subscribe mechanisms applied to the vehicular scenario, for the fast distribution of emergency information.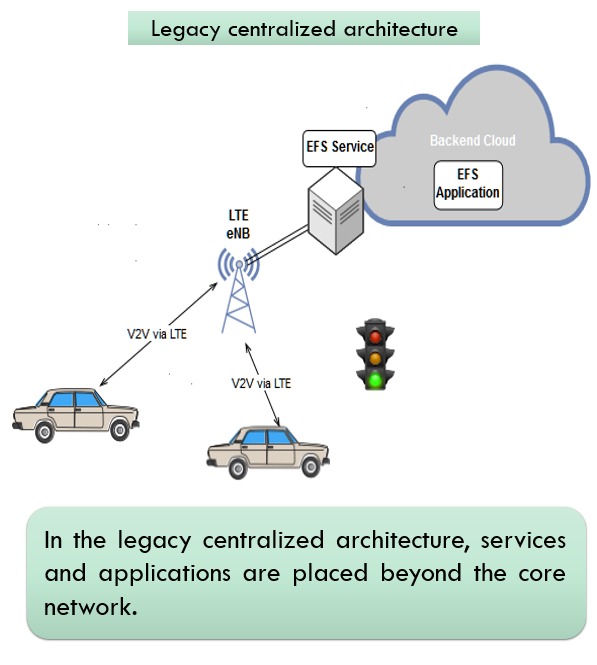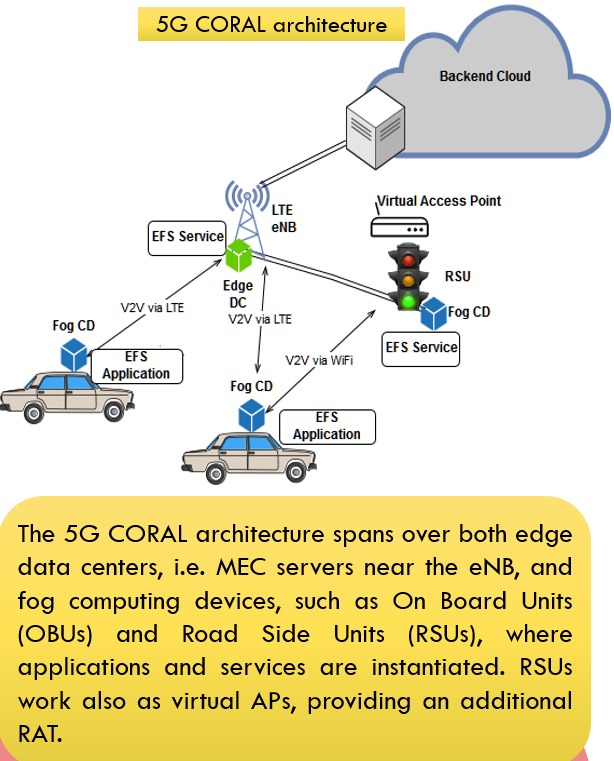 Additionally, a joint 5G-CORAL/5G-TRANSFORMER PoC, focusing on the e-Industry (Cloud/Edge Robotics), demonstrates the automatic deployment of a robotic
control application that leverages the Mobile Edge Computing (MEC) Radio Network Information Service (RNIS).
Posters and Presentations available to download here:
More information
The complete program can be found on the EuCNC webpage.
The event will be streamed live in the EuCNC official TV channel on Youtube.
To know more about details about our participation, stay tuned to the 5G-Xcast and EuCNC social media accounts: